Washington

98296
Dream Turf designs and custom manufactures all of their synthetic turfs. The products are EXCLUSIVE to Dream Turf and its dealer network. Our products have been designed to replicate natural Northwest grass. Most of the competition is selling either a by-product from football/soccer turf or a generic landscape product that is inferior. We purchase in large volumes (40' containers every month) and that volume has given us the latitude to purchase direct with full influence on designing our products for our specific market.
Because we purchase large volumes, we typically stock about 30,000 square feet of turf so we don't have lag times waiting for turf to arrive. Most of the competition does not keep ANY inventory and they purchase the turf after they have sold the job. Dream Turf also maintains a large inventory of accessory products at our 7 acre distribution facility in Snohomish. We keep large inventories of all components needed to install turf including: Gravel, filter fabric, borders, spikes, seam tape, sand, and granulated rubber.
With over 3,000 installations performed in the northwest, Dream Turf is the unrivaled leader in the market. Our employees are certified, experienced technicians and all have been taught the proper methods of installation. This is their full time job; we are not landscapers or contractors that just happen to do a little turf as an option … TURF is our business.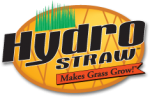 99030
HydroStraw, LLC is a customer oriented erosion control products and hydroseeding mulch company, providing the latest in innovative erosion control technologies. Our goal is to produce quality erosion control products while providing superior service and customer satisfaction. We constantly strive to offer the best possible solution for your erosion control needs. We are small enough to provide service far better than that of the corporate giants, yet at the same time we offer the wide base of knowledge, products and expertise that our customers require.
HydroStraw, LLC is your hydroseeding mulch company dedicated to helping its customers use our cutting edge erosion control products technologies, services and technical expertise to meet their individual erosion control needs in a cost-effective manner. HydroStraw, LLC provides comprehensive recommendations on product selection, application rates and specifications for our customer's projects. Our full-service, value-added approach insures that our customers receive a solution that conforms to their specific needs and requirements for each and every project. However, our services don't stop there. We also offer hands-on demonstrations and training seminars to ensure that you and your staff know how to make effective use of our products through our strong distributor network throughout the country. The best way to ensure you are at the leading edge with innovative erosion control solutions is to plan ahead and partner up with HydroStraw, LLC. Let us help make you more effective in your market with products that provide uncompromised results and a cost effective method to do more work in less time. Let HydroStraw, LLC help you meet your erosion control challenges.
98296
Precision Turf Equipment is a family owned lawn and garden store located in beautiful Snohomish, WA. We are aware of the importance of decreasing our carbon footprint whenever possible and that's why, in addition to our standard product lines we also offer "green" alternatives and are certified in propane conversions and service.
​In addition to our service and repair facility we have mobile service trucks ready for most of your commercial lawn and garden equipment repair and service needs. We have been in the industry for over 25 years and would love for you to come and see us!