West Virginia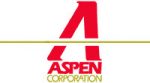 25832
Aspen is a full service golf course construction company. Our specific blend of experience – general construction techniques combined with golf course maintenance and management – makes us uniquely qualified in the specialized field of golf course construction, renovation, and irrigation. Since 1982, Aspen's hallmarks – professionalism, superb project management, and competitive pricing – have satisfied our clients from coast to coast.
Aspen has a reputation for having a "can do" approach and frankly, there isn't a lot that we haven't seen. Anything that can possibly go wrong in a project has challenged us at one time or another. Each time, Aspen has resolved the issue—quickly and creatively—while always watching the bottom line. We routinely take on tough projects that have unique site challenges and have an impressive track record of success. Aspen has provided construction, renovation or irrigation services to multiple venues that have played host to golf's major championships.

25414
Clear Vision is dedicated to providing the best Athletic Field, Golf Course, and DryJect service work in the West Virginia, Maryland, Virginia, and Pennsylvania area. Our staff is professional yet personable and we believe in working as team with all our customers to achieve your vision.
Our team at Clear Vision offers a full range of services specifically focused on golf courses and their supportive needs.  Our vision is driven and designated to compliment the goals set forth by each individual facility.
Golf Course Services
DryJect Services (in the state of Virginia)
Fairway Aerification Services Sweeping and Pulverization
Irrigation Installation and Services
Drainage Installation and Services
Day Visit Consultations and Reports
Soil Testing
Sod Installation – Greens, Tees, Fairways, and Rough
Fertilization Program and Application
Renovation and Improvement Projects
25213
Riverside Sod Farm provides sod for both commercial and residential customers with delivery anywhere in West Virginia or pick-up on site. Whether the job is large or small, you can enjoy the beauty of a fine lawn instantly, eliminating the long germination period and grow-in time of seeded lawns.
Charlie Price and Becky Morris, owners of Riverside Sod Farm recommend sod over seeding because a luscious green lawn takes time and preparation to accomplish and generally the amateur grower lacks the knowledge and inclination to provide these needs.  Important factors include:
Soil testing to determine the pH factor
Addition of the appropriate nutrients
Proper use of fertilizers and soil amendments
Oversight during the initial growing period when the sprouts require a great deal of attention
Introduction of chemical pesticides to prevent weed infestation
Monitored watering periods
Once in place, sod will initiate rooting into the subsoil within seven days, much quicker than it typically takes seed to germinate.
Located along the Kanawha River between Winfield and Point Pleasant, West Virginia, Riverside Sod Farm grows quality sod the year round. It is owned and operated by Charlie Price and Becky Morris.
Charlie Price has a Bachelor of Science Degree in Landscape Architecture from Michigan State University and is a registered Landscape Architect in the State of West Virginia. He has over 30 years of turf experience. He developed a 50-100 acre sod farm in the early '90s which operated until a new high school took the property. As a Golf Course Superintendent, he was involved in the care and maintenance of golf courses and all phases of golf course construction. As the owner of a hydro seeding company, he did mine reclamation, specializing in growing grasses on acidic soils, steep slopes, and under other adverse conditions. He also has experience with wetland mitigation, which includes plant selection, site analysis, planting, and consulting.
Becky Morris has a Bachelor of Science Degree and started working on a Master of Science Degree in Business from Marshall University. She has worked for a coal company, a landscape company, was a teacher in Fayette County, and is now learning the agronomics of sod production.