pest control

45356
Founded in 1885 by Ashbel Merrel Leonard, A.M. Leonard is the leader in the horticultural tool and supply business with emphasis on doing business the "old fashioned way". Offering quality products, superior customer service and a selection of over 10,000 items. A.M. Leonard understands customers have a choice on where to shop and pledges to continue its tradition of exceptional products and service. We grow, we innovate, we work hard…just like you, we do whatever it takes to get the job done!
Company History
In 1885, Ashbel Merrel Leonard started a nursery as a hobby in his backyard in Piqua, Ohio. By 1912 he and his sons Parker and Stanley established A.M. Leonard & Sons as a nursery/landscaping service. The business was further developed in 1928 when A. M. and his youngest son John started a wholesale horticultural tool and supply company serving nursery and landscape customers. In 1941, following the death of A. M. Leonard, John became the President of the company. John's forte was customer service. He mailed out 7,500 pocket-sized catalogs per year and monitored the purchases of each customer. John kept impeccable notes. When an order was not received from a customer within a year, John would contact the customer personally to ask how his organization might be of better service. The call usually resulted in a sale. Since only the finest quality tools were offered, customers always knew that when they bought something from the Piqua based company, they would receive the highest quality.
Howard Kyle became a partner with John Leonard in February 1964. Like the Leonard's, Howard had a strong background in the nursery and mail order businesses. His family owned Springhill Nursery in Tipp City, Ohio. Howard quickly learned the A. M. Leonard operation. Ill health caused John Leonard to retire early, and Howard took over as sole owner inheriting a staff of 8. Howard and the staff expanded the catalog and merchandising operations emphasizing customer service, product dependability, and fast order response serving growers, landscapers, foresters, arborists, contractors, golf courses, resorts, grounds management and gardeners. In 1979 continuous growth caused the company to move again to a 20,000 square foot facility with 15 employees. Fourteen years later, in November of 1993, the company made a major commitment to its customers and the community by constructing a new 50,000 square foot facility.
In 1996, A.M. Leonard produced its first Retail Catalog to reach the serious home gardener. In 2005, as this segment of the business continued to grow, A.M. Leonard re-introduced the Retail publication as A.M. Leonard's Gardeners Edge, offering gardeners the quality and selection they couldn't find locally.
In 1999, A.M. Leonard introduced an industry exclusive Corporate Account Program. This service provides their professional customers with a dedicated Account Manager (single point of contact) who is truly devoted to learning and understanding their business and is invested in their continued success. Their goal will always be to meet or exceed your needs and expectations.
Also in 1999, A.M. Leonard introduced its line of A.M. Leonard Brand Tools. The A.M. Leonard line of tools offers the quality and features that most manufacturers aren't willing to make –– all at a price that saves money and helps produce results you can stand behind.
The Internet has added another exciting dimension to the daily business activity at A.M. Leonard as their presence there continues to grow with two company web sites and sales through Amazon.com.
A.M. Leonard keeps in close touch with local customers through their Counter Sales in the company Showroom. Here professionals and homeowners enjoy picking up their product on the spot and getting right back to the job. In May 2005 Howard Kyle passed away at the age of 94 while still working six days a week. Today, under the leadership of Gregory Stephens, grandson of Howard Kyle, A.M. Leonard's state-of-the-art Distribution facility has expanded to over 100,000 square feet with more than 100 dedicated employees. A. M. Leonard, Inc. continues today as a leader in the horticultural tool and supply business with emphasis on doing business the "old fashioned way". They offer quality products, superior customer service and a selection of over 7,000 items. A.M. Leonard understands customers have a choice on where to shop and pledges to continue its tradition of exceptional products and service.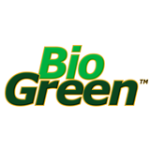 30642
Bio Green Fertilization Service is a nationally branded Lawn, tree, shrub, weed and pest spraying company that focuses on bringing health and vigor to your entire landscape. The company was founded in 2006 as a Spray service in Reno Nevada with the goal of reducing nutrient pollution and providing a safe, effective and affordable alternative to existing service companies. With these principles, the company was able to grow at a fast rate and garner the interest of other companies in the region. Soon after, the License model for Bio Green was born.
The Licensed Service Providers are trained and supported by Bio Green USA Inc. Our extensive knowledge of horticulture, customer service, soil science, and marketing, aid our Licensees in growing a successful business. When you do business with Bio Green, you are getting local knowledge and unique applications geared directly to your area and growing zone.
Our products are made by Bio Green USA in Greensboro, Georgia. These products are exclusive to Bio Green Licensed Service Providers and are changing the way the industry sees lawn fertility. As a company, we are 100% phosphorus free and use substantially less Nitrogen than conventional methods.
The company's products build soil fertility year after year and produce incredible results.
The company continues to forge the way in advanced fertility methods for lawn and tree care. By becoming a customer of their services, you will enjoy a beautiful lawn and landscape, a benefit to the environment, and the pleasure of working with local business owners.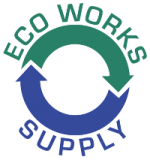 55337
Eco Works Supply is celebrating its 10th anniversary in 2012. It is a rapidly growing product and solutions provider to the turf and golf industry. Eco Works Supply started as the Minnesota distributor for Cycle Works LLC liquid fertilizers and soil amendments. It has since grown to include products and solutions from many manufacturers while continuing to carry the full Cycle Works product line.
Our mission is to be a full service turf and golf solutions provider with a growing product line that focuses on environmentally friendly products. We also strive to carry only those products that are best in class and that are proven to work for golf courses, sports turf, home lawns and park and recreation turf. We add new products as they are researched from potential vendors and also create new products as customer's needs dictate.
Our people have the experience and knowledge to provide you with meaningful solutions and products that work and perform. We have direct representatives that cover Minnesota and Eastern Wisconsin, Southwest and Central Florida, Arizona, and Nevada and can ship to any location in the United States.
We now carry liquid fertilizers, soil amendments, micronutrients, macro nutrients, bio stimulants, Calcium products, organic granular fertilizer, environmental pest controls, soil moisture controls, pond and soil treatment products, turf covers, synthetic turf for tee lines and batting cages, a full line of practice range equipment, crew clothing and a solution for raising and leveling sprinkler heads.
Our ultimate goals are to provide products that provide total customer satisfaction to the turf industry. We care about our customers and we care about their turf and businesses.