putting greens

01510
We were installing back yard putting greens long before most people even knew they existed.
We have over ten years installing putting greens, artificial lawns, athletic fields and golf practice areas. This experience is invaluable and makes all the difference.
Most installers you will talk to are only part time as they are usually landscapers or landscape construction companies who got into the synthetic turf business. We were one of the first companies in the North East to install synthetic putting greens and turf grass on a full time basis.
Our goal is to make you a happy customer, we live from referrals and if our customers aren't happy…we would be out of business in a hurry.

33176
Perma Grass Inc., corporated on August 4, 1998 under the name "World Turf Inc." an upscale product distribution company which served Dade, Broward and Palm Beach counties. in Florida. It's management got it's roots in the synthetic grass industry in January 1999 as a distributor. After realizing the demand and how viable the product was, we decided to get involved with the local/domestic retail and installations of artificial grass.
InstaGrass, Inc. merged with ALL-PRO TURF in early 2000 in an effort to create community awareness as to the beauty as well as the environmental value of artificial grass. Also, there are the safety features provided by synthetic turf in protecting our young children from serious injury on their playgrounds and competitive fields of sports activity.
ALL-PRO TURF also intends to expand its horizons as a totally oriented artificial grass surfacing company with special emphasis on the School, Day Care, and the Playground industry as well as home lawns and the vast usage of artificial grass as cosmetic greenery for all other business establishments. Another goal of the company is to persue a program of Network Marketing by establishing a "Distributorship" organization on a National & International basis.
Through our commitment, experiance, and expertise ALL-PRO TURF has established a business relationship with our customers that will last a lifetime!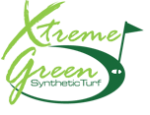 63132
Whatever your vision, Xtreme Green Synthetic Turf has the ability to take it from concept to reality. We design and install a complete range of synthetic turf solutions in the St. Louis area – from putting greens to playgrounds to pet turf for Doggy Day Care facilities. You can trust that your project will be done right by Xtreme Green – with proven installation techniques and the highest-quality materials available. Who we are extends far beyond our products: Xtreme Green's broad knowledge of design and extensive experience ensures that your project will be a success. And our commitment to exceptional service guarantees a great experience from start to finish – and beyond!
Xtreme Green Synthetic Turf offers the right synthetic surface for every game and golfer. Manufactured to perform perfectly every time, our putting, chipping and target greens are used by professionals, amateurs and golf instructors worldwide. We recognize that the most important aspect of the game is putting. That's why our putting greens are designed to produce results-oriented practice and reinforce the underlying mechanics of good putting. Extremely durable, Xtreme Green Synthetic Turf turf has a high performance signature "true roll" characteristic that makes it a favorite among low handicappers, and touring and teaching professionals like David Leadbetter, the top ranked teaching professional in the world. We offer texturized nylon and polypropylene sand-filled putting greens as well as a comprehensive line of synthetic target greens, range turfs and tee line surfaces.
In addition to traditional outdoor putting greens, Xtreme Green Synthetic Turf produces indoor and modular-portable greens. Our team can also enhance aesthetics and impact by installing sand bunkers, chipping stations and fringe grass chosen from our array of indigenous and native grass turfs.