seeding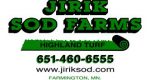 55024
We here at Jirik Sod take pride in our product. We hand select the seed blends, custom made to our specifications to ensure that our customers get the best quality product we can produce. We have been in the industry for well over 30 years and enjoy what we do.
Let us know how we can help you achieve a beautiful lush green healthy lawn for years to come. We look forward to speaking with you.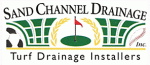 9507
Under the leadership of President and CEO Michael Lansdale, Sand Channel Drainage has installed its signature 16″ x 48″ drainage matrix into sportsfields and golf courses throughout the United States.
Michael Lansdale invented and was awarded the patent for the equipment which installs the world's highest intensity turf drainage system.
We pride ourselves in offering our clients minimal down time during our construction process. We will install over a mile of drainage on a typical golf course green in under 3 days, and the green will be back in play after a few days of rolling and sanding. Fairways are usually split in half, with temporary greens or tees, and are opened immediately as we complete our work. On fairways and sportsfields we install well over 6 miles of drainage per acre, completing over an acre per week.
We have worked on the Monterey Peninsula and many other top 100 golf courses, as well as for municipal golf courses. We have performed our work at University level playing fields, as well as for both city and public high school sportsfields.
After 25 years our clients continue to tell us that our work drains their playing surfaces as well as when the work was installed.