staff clothing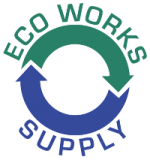 55337
Eco Works Supply is celebrating its 10th anniversary in 2012. It is a rapidly growing product and solutions provider to the turf and golf industry. Eco Works Supply started as the Minnesota distributor for Cycle Works LLC liquid fertilizers and soil amendments. It has since grown to include products and solutions from many manufacturers while continuing to carry the full Cycle Works product line.
Our mission is to be a full service turf and golf solutions provider with a growing product line that focuses on environmentally friendly products. We also strive to carry only those products that are best in class and that are proven to work for golf courses, sports turf, home lawns and park and recreation turf. We add new products as they are researched from potential vendors and also create new products as customer's needs dictate.
Our people have the experience and knowledge to provide you with meaningful solutions and products that work and perform. We have direct representatives that cover Minnesota and Eastern Wisconsin, Southwest and Central Florida, Arizona, and Nevada and can ship to any location in the United States.
We now carry liquid fertilizers, soil amendments, micronutrients, macro nutrients, bio stimulants, Calcium products, organic granular fertilizer, environmental pest controls, soil moisture controls, pond and soil treatment products, turf covers, synthetic turf for tee lines and batting cages, a full line of practice range equipment, crew clothing and a solution for raising and leveling sprinkler heads.
Our ultimate goals are to provide products that provide total customer satisfaction to the turf industry. We care about our customers and we care about their turf and businesses.