Hawaii

96817
BEI Hawaii traces its beginning to 1890, when a small Honolulu company began importing albatross guano from the Pacific's remote Laysan Island. As sugar and pineapple grew into major agricultural industries in Hawaii, the company expanded its line of products to include commercial fertilizers and crop protection products.
In 1927, the company, then known as Pacific Guano and Fertilizer Company, opened a branch on the island of Hawaii, following later with additional facilities on Maui and Kauai. The company began blending its own fertilizers on all major islands. Its Laboratory Services Division in Papaikou on the island of Hawaii became an important resource for soil and plant tissue analysis, paving the way for custom blended fertilizers. By the 1930's, Hawaii became the world's most efficient grower of sugarcane and pineapple. Our fertilizer and specialty chemical brand, Gaviota, became synonymous with these crops.
Building on that expertise, the company, under several name changes, took on the challenges of Hawaii's growing diversified agricultural business. Known as Brewer Chemical, and later as Brewer Environmental Industries, the company became the primary manufacturer of fertilizers for Hawaii's major plantation crops – sugar, pineapple and macadamia nuts. Today, seed corn is the dominant agricultural crop and we continue to be a principal supplier for their specific crop needs.
The world also knows Hawaii as a world class travel destination. BEI Hawaii successfully became the primary supplier of fertilizers, chemicals and sand to Hawaii's golf course and landscape markets. BEI Hawaii pioneered the use of high grade silica sands for golf courses and continues to provide USGA sand and custom blended rootzone mixes for new golf course construction, renovations and ongoing maintenance requirements.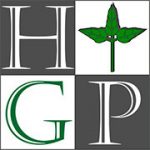 96732
Ever since its establishment, Hawaii Grower Products has taken its own road. When competitors were servicing plantations, HGP glided towards the turf and ornamental market. This wasn't a 'cool' choice at the time, but the intuition paid off.
What started as a small and overlooked market has blossomed into an enormous success because of the many resorts, golf courses and nurseries that have sprung up in Hawaii to service tourism. Ken Findeisen, president of HGP, recounts the growth:
"In 1980 there were just a few golf courses on Maui. Then, just a few years later, everyone's adrenaline started to pump from all the activity – hotels and golf courses were being built. Everything started booming. We started concentrating on supplying the right products for maintaining these landscapes. It was a natural progression for us. We introduced innovative products, such as slow release fertilizers, and it grew from there. Now Hawaii Grower Products is viewed as the leader in this industry. We represent the best product lines for this market."
Like Ken says, Hawaii Grower Products has something rare and valuable – a company that places relationships above price. We value and nurture the relationship we have with our customers as well as our manufacturers. We're all professionals and we work as a team to develop beautiful turf, landscape, and plants.
HGP has remained strong through all fluctuations in Hawaii's economy. How? It's nothing more than HGP's community-mindedness, business integrity, respected relationships, and solid product catalog. Plants naturally grow and HGP merely helps along the way way.
Everyone at Hawaii Grower Products has been involved in Hawaii's horticulture industry for years. Why? For one reason, they love it! HGP is a locally owned business, committed to improving the industry, the community, and the Hawaiian archipelago at large. We don't have headquarters; our top managers work in the field. We all work as a team, constantly striving to improve our service, solve problems, and assist customers with the best product choices and application.

Southern Turf Hawaii has supplied Hawaii with residential, commercial, retail, and golf course sod and grass for nearly 20 years. Southern Turf Hawaii's landscaping experts will help you choose which turfgrass variety best fits your specific needs. All of Southern Turf Hawaii's grass is grown on plastic using green waste compost—an eco-friendly, renewable source for growing sod that is both weed free and environmentally friendly. Whether you're looking for sod to enhance your lawn or golf course, let Southern Turf Hawaii help with all of your grass and landscaping supply needs.
Southern Turf Hawaii's landscaping experts have many years of experience and are here to provide you with the high quality turfgrass that best suits your specific needs.
Southern Turf Hawaii sells grass varieties by the square foot and the sod is cut into 2×4 square foot sheets for easy transport. Our wide variety of grass includes: Bermuda, Paspalum, St. Augustine, Tenuifolia, and Zoysia. Southern Turf Hawaii recommends bringing a tarp to ensure clean and easy transport. Orders can be made and picked up typically within the same day. Trays are available, and most grass varieties are available daily.