tools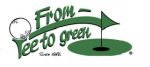 45208
All of our bronze products are individually custom designed and hand crafted using a sand casting process to ensure a long lasting, and low maintenance, product that you will be proud to put on your course.
To maintain the quality you expect, we manufacture our bronze products at our dedicated foundry. Our managers are all golfers who take professional pride in attending to the smallest details, while ensuring fast turnaround to get you what you want, when you want it.
While providing bronze course markings is our core business, we also provide sprinkler head distance tags and caps as well as quality wood Championship and Hole-In-One boards, Range and 1st Tee signs. A course laser measuring service is also available.
We provide top quality products inexpensively to over 1600 satisfied customers through the country and internationally.
We support our products with fast production turnaround times and customized service.
Our Mission is to make your course look good so you look good.
55122
JRK Seed Co. has roots that reach back many years in the turf establishment and growing industry. In more recent years, JRK Seed Co. has drawn from its historic past in developing its branded heritage cloth bag, recognized as one of the most authentic and genuine packages in the marketplace. With a logo image that reflects our Midwest farming legacy, the reliable seed content in our grass seed blends and mixes have been formulated with the deepest understanding of successfully sowing grass seed to create a dense, established, lush yard and turf.
JRK Seed Co. uses top quality seed with tested and validated high germination rates to ensure peak performance for the professional sod grower, landscape and lawn maintenance company, property management firm and residential home owner. Our formulators take into consideration the turf application, sun exposure, soil types and conditions, as well as the means of maintaining turf. So we blend and package an array of recipes in order to match the right performance to the right location or application.
We invite you to look at our recipes– formulated specifically for the weather and soil conditions of the upper U.S. Midwest region.

32303
Turf-Tec International is the leading manufacturer of diagnostic turfgrass, environmental and infiltration tools in the world
Turf-Tec International is the leading manufacturer of diagnostic turfgrass tools and environmental test equipment in the world. We invent, design and manufacture Soil Samplers, Moisture Meters, Infiltration Test equipment and many other diagnostic tools.
Turf-Tec International was started by the late Tom Mascaro in 1976 to manufacture tools that would benefit the Golf Course Superintendents and Sports Turf Managers in their everyday maintenance. Turf-Tec International is now headed by John Mascaro, who joined the company in 1987 and is Tom's son who is carrying on the family tradition of introducing innovative tools to aid the superintendent. John is also well known for writing the "John Mascaro's Photo Quiz" in Golf Course Management Magazine, which is one of the most respected trade publications in the world of Golf Course Management and the official publication of the Golf Course Superintendents Association of America (GCSAA). This monthly feature is a photographic question and answer section with photos of common turfgrass problems and their sometimes surprising answers. The article "John Mascaro's Photo Quiz" also is run in the official publication of the Sports Turf Managers Association of America (STMA) called SportsTurf Magazine.
Tom Mascaro was best known as the inventor of the Aerifier in 1946 and the Verti-Cut in 1955. These inventions have become standard management practices on every golf course and athletic field in the world.