Mercedes-Benz has introduced a high-tech golf cart with the looks of a sports car, three years after it asked fans to submit ideas for a "golf cart of the future." Now, don't get your hopes up just yet: it can't drive itself for the time being.However, the final product designed by the automaker and its project partner (golf cart designer Garia), has a 10.1-inch tablet that displays its current speed and power consumptions, as well as the vehicle's controls.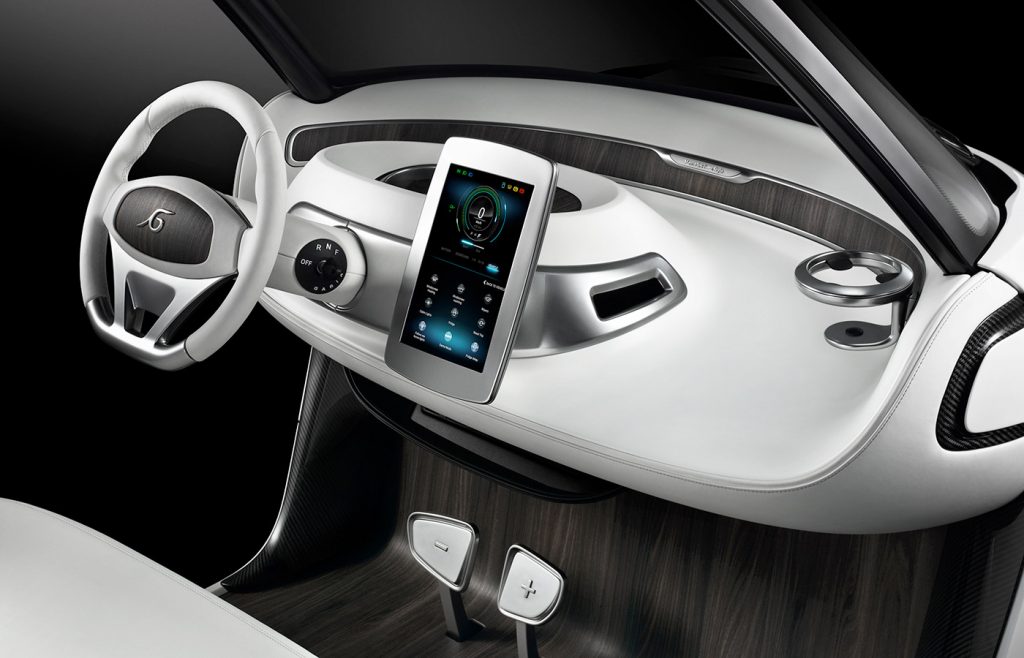 You can tap on the screen to change driving modes, switch the headlights on or off, operate the heater, AC and use wipers. It also displays your vehicle's position on a map of the golf course and gives you access to various programs like weather apps. Besides from carrying a tablet, the cart has integrated Hi-Fi Bluetooth speakers, and a fridge.
Garia only plans to build two carts as public showpieces, but will gauge customer reaction to see if more should be made. With a range of 50 miles and a top speed of 19 mph, the performance is more ordinary than we'd expect from Mercedes.
Mercedes says it's planning to add smartphone integration in the future, as well. For now, the companies are showing off their creation at the British Open and at various events in Denmark, Monaco and Germany in the coming months.