Alabama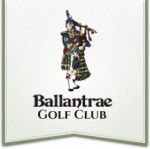 Description
Golf course in Pelham, Alabama
Ballantrae Golf Club is a favorite for both residents and visitors amongst public golf courses in Birmingham. This semi-private course is conveniently located just four miles east ofI-65 in Pelham, Alabama.
Ballantrae Golf Club won national accolades in 2005 from Golf Digest as "The Best New Affordable Public Golf Course," and from Golf for Women Magazine as one of the "Top 50 Courses for Women."
Ballantrae offers a fast, fun and friendly 18 hole course designed by internationally renowned architect Bob Cupp. Ballantrae Golf Club meanders through a scenic valley surrounded by gorgeous southern Birmingham woodlands and breathtaking views. Their friendly staff and reasonable rates make Ballantrae the premiere choice for membership among residents, and for the casual golfer or travelers Ballantrae is the first choice in public courses in Birmingham.
Ballantrae Golf Club s perfectly situated only 5-minutes east of I-65 in the City of Pelham, Alabama, just south of Birmingham. It is nestled amid rolling hills and spectacular views, where you might play your best game of golf.
This challenging 18-hole course is the perfect destination to hold your next tournament or event. They offer a complete hassle free event package to choose from or they will customize one to fit your needs.
The course offers five tee settings, making it an enjoyable round of golf at any skill levels, and the entire course can be played in less than four hours. Ballantrae offerrs every golfer a fast, fun and fair round of golf. Wide landing areas, minimal bunkering, and closely cropped roughs add up to a player-friendly experience.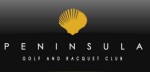 Description
Set along beautiful Mobile Bay is one of Alabama's most spectacular golf courses. The Peninsula Golf and Racquet club offers an 27-hole championship golf courses located off Fort Morgan RD. It was designed by Earl Stone and boasts over 7,000 yards from the championship tees and provides a playable and enjoyable layout for golfers of all skill levels.
Peninsula Golf and Racquet club offers more than just great gulf shores golf packages; it is a full-service Alabama golf club complete with an array of social activities and events designed for the entire family. The recently remodeled clubhouse features both a restaurant and grill where you can order meals ranging from fine cuisine to the simplest of fare. You will find an 8,00 sq. ft. fitness center, 8 tennis courts, indoor and outdoor swimming pools and other amenities for your family to enjoy.