Georgia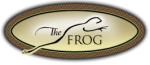 Description
Golf course in Villa Rica, Georgia
The Frog was designed by legendary golf course architect Tom Fazio. It is recognized among the top courses in Georgia and locatedd just 40 miles from downtown Atlanta just off the I-20 in Villa Rica. The Frog is a masterpiece complete with Bentgrassgreens, expansive bunkering, and has also attained status as an Audubon Cooperative Sanctuary. The parkland style 18-hole championship golf course was opened in 1998 in high acclaim.
The course management team and the Sequoia Golf functional support leaders work dilligently to ensure the course is looked after. The Frog has earned four-and-a-half stars from Golf Digest and it has hosted many notable golf events, including the Georgia Open, CEO Jaguar Tour, The Five Star Celebrity Classic and the John SMoltz Celebrity Players Tournament.
Description
Golf course in Alpharetta, Georgia
The Golf Club of Georgia recently elevated its membership experiences to new heights, under the direction of internationally-recognized designer Kuo Diedrich. Their state-of-the-art 53,000 square-foot clubhouse will feature new and enhanced dining areas, updated architecture and decor, fully renovated men's and ladies locker rooms, the addition of amazing indoor/outdoor dining and newly landscaped outdoor social spaces, and a new banquet and events facility all wrapped in a warm, welcoming Carolina Lodge atmosphere.
The Golf Club of Georgia welcomes players of every age with their promise of delivering a unique and rewarding experience complimented by uncompromising amenities and service. With the introduction of their dynamic state of the art Performance Training Center and the addition of Visage equipped golf carts, even the most seasoned golfer will feel spoiled.
The Lakeside Course was awarded "Best New Private Course in America" in 1991 by the industry's premier publication, Golf Digest. The Lakeside course is famous for its accuracy demands on approach shots and its firm, fast greens.
In addition to the Lakeside course, they have their Creekside Course, which opened in 1993. It is a target-style, wetlands course reminiscent of the Carolina Low Country.