Idaho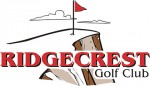 Description
Golf course in Nampa, Idaho
Ridgecrest Golf Club was built in 1996 and remains one of Idaho's premier golf facilities. Golf Digest named Ridgecrest the #1 course in Idaho for 1999 and 2000. Since then, Ridgecrest has received their "four star" rating from Golf Digest every year for the past 9 years.
Designed by renowned golf course architect John Harbottle III, Ridgecrest Golf Club offers something for everyone. The 18-hole championship, links-style course offers large greens and varied tee lengths ranging from 5,200 to 7,000 yards. Their course combines a beautiful landscape and challenging hazards to create an exciting golf experience. There is no substitute for accuracy when navigating this course.
The Ridgecrest practice amenities allow golfers to polish every aspect of their game. Their driving range offers multiple target greens and expansive teeing areas for premium conditions all year round. The putting green features16,000 square feet of varying slopes. There is also a short game complex that features a 3,700 square foot green, large sand trap, varied turf and elevation options. Golf instruction for both groups or individuals with the rates, are available on request.

Description
Golf course in Boise, Idaho
Shadow Valley Golf Course is an unique and challenging golf course nestled in the foothills, north of Boise, Idaho. It has earned a reputation for eye-catching golf because of its picturesque setting. Built a quarter century ago along the Boise front, the front nine alone features a dozen elevation changes, including the new No. 6 hole, a challenging par-3 cut from the side of the foothills. The aesthetics are unmatched with its rock formations, blooming flower beds, ponds and waterfall.
Shadow Valley never cease to amaze people. From the frontier atmosphere of the Northwest to the friendliness and dedication of their staff, you are in for a good time. You can always enhance your experience by becoming a member of Shadow Valley Golf Club.There are several membership programs to choose from, each offering affordable golf.
Shadow Valley Golf Course has consistently earned a "local favorite" status from Treasure Valley golfers. Their golf course is an oasis for beginners and serious golfers alike.