Nebraska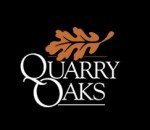 Description
Golf course in Ashland, Nebraska
Quarry Oaks Golf Course is an 18 hole, modern golf course and voted Best New Affordable Public Course in America by Golf Digest in 1997. Since then, it has been awarded with numerous awards such as One of America's 100 Greatest Public Golf Courses by Golf Digest for the years: 2003-2004, 2005-2006, 2007-2008 and 2009-2010. It was also rated the #1 Ranked Golf Course in Nebraska by Golf Digest in 1999. In 2000, Golf Digest awarded hole #17 Best Modern 18 Holes in America.
The course was also voted Most Scenic Golf Course, Best Finishing Hole in Nebraska Hole #18, Best 3-Holee Stretch on a Nebraska Golf Course Holes #16-#18 by Nebraska Golfer Magazine in 2004.
Joe Stutter, Director of Golf, was named Nebraska PGA section merchandiser of the year for public course in 2000. In the year 2008-2009, Golf Digest voted Quarry Oaks Golf Course as Best Places To Stay with 4 1/2 stars.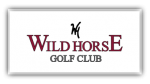 Description
Golf course located in Gothenburg, Nebraska
The Wild Horse Golf Club is located in Gothenburg, Nebraska and rated one of the best golf courses in the United States. Several golf magazines have rated Wild Horse in their ratings. Among them are Golf Digest, Golf Magazine and Golf Week Magazine.
They feature a top quality Pro Shop if you have any yearnings for new gear. There is also a snack bar if you are hungry before or after your round of golf. For the golfer that has to work later, they are equipped with a driving range where you can sharpen your skills or take a lesson from one of their golf professionals.
The Wild Horse Golf Club has a course that is a pleasure to play for golfers of any skill levels. It will challenge you while at the same time providing a relaxing picturesque backdrop. Test your accuracy with their fairways and sand traps; they have everything you need to challenge you and improve your game.
Rates:
2015 Rates 18 Holes
Walking
W/Cart
Monday – Thursday
$45.50*
$60*
Friday – Sunday / Holidays
$51.50*
$66*
Juniors (anytime)
$20.50*
$35*
2014 Rates 9 Holes
Walking
W/Cart
Monday – Thursday
$27*
$34.50*
Friday – Sunday / Holiday
$30.50*
$38*
Juniors (anytime)
$12.50*
$20.50*
Junior are up to 22 years of age. Tee times can be made 14 days in advance.
*Prices include tax.
* Prices include free tees, range balls and yardage card