North Carolina

Description
Lexington Golf Club is of the finest option for a round of golf in the Lexington, North Carolina area. Their 2004 renovations landed them on the "Top 5 Renovations in the Country" as voted by the prestigious Crittenden's GolfInc. Magazine. At Lexington Golf Club they combine a true commitment to tradition with a passion to continue improving our course in every way they can. Their course conditions rival the best of the Triad area's upscale clubs and our current rates are by far the best value in golf. Lexington Golf Club is also the perfect course for group outings and family play.
The Finest in Lexington, North Carolina Golf
With A1/A4 bentgrass greens, lush 419 bermuda grass fairways, double-row irrigation and championship, mens, seniors and ladies tees, Lexington Golf Club has evolved into one of the best golf experiences for money anywhere. This is a course design that can both challenge seasoned players and help newcomers relax as they learn this classic game. Lexington Golf Club was built in 1938 by one of North Carolina's accomplished professionals and former president of the Carolinas PGA, Mr. Dugan Aycock. Winding through tall pines, this course features some of the most distinct elevation changes in Davidson County and the end result is a wide variety of shot-making. Golfers both young and old have long enjoyed this highly playable layout. This is a must-play course.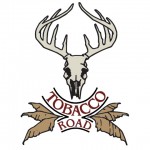 Description
Golf course in Sanford, North Carolina
Tobacco Road Golf is described as "Pine Valley on steroids" and "golf's rock and roll thrill ride", and it is certainly a unique golf course. Mike Strants created one of the most talked about and celebrated golf courses in the country by carving through an old sand quarry and building on top of it. Tobacco Road Golf is consistently rated amongst the nation's best and it leaves you and your golfing friends begging for more. The scene is break-taking and you might want to bring your camera along to capture the beauty and greatness of what is known as "The Road". Playing at a length of 6500 yards from the Ripper tees, Tobacco Road Golf was rated as high as second in slope in the Carolinas to the famed Ocean Course at Kiawah Island.