North Dakota Description
Golf course in Beulah, North Dakota
Black Sand Golf Course of Beulah is located on the south side of Laka Sakakawea, in North Dakota's energy producing country and takes its new name from the black coal slag in the bunkers, similar to that found in the bunkers at Bismarck's Hawktree. The public course, formerly known as Beulah Municipal Golf Course has been in operation since 1953. It is a 9-hole course and if you play it twice, it measures 6,226 yards and plays to a par 70.
You will find water hazards, elevation changes, grass and coal slag bunkers. Some of the available services include; smoke-free lounge, pro shop, driving range and a putting green. There are also cart and clubs rentals available.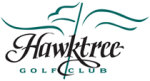 Description
The Hawktree Golf Club is a public golf course that welcomes golfers of all abilities. There is something for everyone, both in the clubhouse and on the course.
The clubhouse is designed in rustic north woods style and provides warmth and an ambiance that will make you feel right at home, only better. Featuring an open, link-style design with a mere 80 acres of irrigated turft grass, the eco friendly course is framed by hills planted in native grasses.
James Engh has gently and smartly sculpted the course, whose stated goal from the beginning was to create a course in North Dakota that would get national attention. Hawktree epitomizes what a golf course should be and that is to be naturally challenging.
Thanks to a dedicated staff of course professionals, Hawktree is always in top condition and ready to provide a memorable golf experience. Four sets of tees allow you to personalize your game in order to make it as challenging or relaxed as you wish. They use your handicap along with their exclusive Yardage System to create a good golfing experience for every level of player.
This 18 hole, Par 72 championship golf corse offers 18 distinctive, unique holes, featuring natural elevation changes that are both unexpected and exciting. Natural hills and contours, brilliant coloration, plentiful wildlife and native grasses add quite a bit to the eco experience.
Black sand bunkers and the design by architect Jim Ingh present a laout that will have you feeling like you've played 18 one-hole golf courses.