Ohio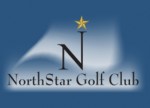 Description
Golf club in Sunbury, Ohio
The NorthStar Golf club was founded in 2007 and it has played host to the 2013 U.S. Amateur Qualifier and Division 2 Ohio High School Boys Championship. Located only minutes off Interstate 71 in Delaware county, they are easily accessible. Their course is coupled with a clubhouse, banquet facilities, swimming pool, and tennis courts, to meet the needs of everyone. NorthStar Golf Club in a semi-private that believes today's member is seeking a great experience at a reasonable price.
John Cook designed the NorthStar course which is a 18-hole, 72-par course that winds through 351.3 acres of extensive woodlands. Measuring 7,531 yards from the pro tees to a manageable 6,200 yards from the member tees, along with four other tees at each hole. The course features 3 creeks, 21 ponds, and 40 sandtraps.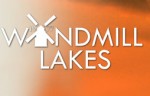 Description
The Windmill Lakes Golf Club is ranked annually as one of the best golf courses in Ohio and awarded the 2011 Golf Course of the Year by the National Golf Course Owners Association. Windmill Lakes Golf Club provides amazing scenery with large. undulating greens. The course boasts more than 50 bunkers and seven lakes. Containing only two par fives, the Windmill Lakes Golf Club has a number of long par-fours that challenge golfers of all skill levels.
Located just 20 miles east of Akron, Ohio, it has been proud to host numerous amateur and professional events since its opening. It also hosted the 71st Annual Junior Championship June 27-29, 2011.
Founded in 1970, Windmill Lakes Golf Club is annually ranked as one of the best courses in the state of Ohio. Located in Ravenna, six mils east of Kent State University campus, it is the home course for the Kent men's and women's golf teams. The 5,936-yard par-70 layout offers many challenges while testing every facet of a player's game.
The course is characterized by large, undulating greens, more than 40 sand traps and seven lakes. With only two par fives, Windmill Lakes contains a number of long par-fours that require accurate driving and strong long iron play.
The course has been the site for numerous amateur and professional events since its opening. They have hosted to the USGA Public Links Sectional Qualifier and they were to the former home to the FirstEnergy men's collegiate tournament every other year. The 1984 and 1993 Mid-American Men's Golf Championships were held at Windmill Lakes.
They offer a complete practice facility featuring a driving range with target greens as well as a practice green. Their award-winning pro shop, The Shoppe at Windmill Lakes, carries a complete like of golf equipment and apparel.