bunker hill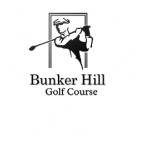 Description
Golf course in Princeton, New Jersey
Bunker Hill Golf Course is an 18 hole public golf course just 7 miles north of downtown Princeton, nestled in the rolling terrain of Central New Jersey. The golf course is just a short drive from the surrounding areas of Northern & Southern New Jersey and Staten Island, NY and New York City are only 45 minutes away, making it the perfect location for gold and golf outings.
Opportunities to make some lasting golfing memories and have a lot of fun are available at Bunker Hill Golf Course. Their new clubhouse that includes The Links Cafe, a well stocked Pro Shop and restrooms provides the perfect place for any golfer before, during or after their round.
Bunker Hill Golf Course was built in beautiful Princeton, New Jeersey area in 1972. Being a member of the Distinct Golf Family it has always been a course committed to excellence. In the last five years, Bunker Hill Golf Course has become one of the most popular courses in Central Jersey.
Its narrow, tree lined fairways and small guarded greens make it a true challenge for all golfers. Their fully stocked Pro Shop offers equipment to fit any golfer's needs. From club sets to tees, they have it all; their prices cannot be beaten.
Located behind the Pro Shop are two pavilions which can service any outing, large or small. One pavilion is an open air and is enclosed with lights and fans to provide a little nicer atmosphere for your tournament.