island hills golf club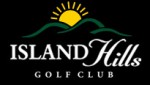 Description
Golf course in Centreville, Michigan
Island Hills Golf Club has 18 distinctly different holes. It was designed by Raymond Hearn, award-winning course designer and architect and he has transformed this 220-acre tract of land into a masterpiece of a golf course with 18 scenic and unique golf holes.
Island Hiss Golf Club includes five of the finest finishing holes you will every play. The landscape shifts from open meadow prairies to hardwood forests and from farmland to lake views. With 6 strategically placed tees on every hole, Island Hills can be enjoyed by players of all skill levels. Thanks to the richly endowed scenery, each hole has a personality of its own. The area has a wide diversity of landscape. The farmland prairies, low-lying wetlands, rolling pastures, creeks and streams, thick forests, and grassy stretches offer breathtaking panoramic views of Lake Templene.
Island Hills Golf Club is unique in both its bold beauty and its broadened appealing playability. At the heart of the area's beauty, you will find Lake Templene. Island Hills was built adjacent to the 1000 acre lake which is famous for some of the best bass fishing in the Midwest. It is one of Michigan's largest and most pristine inland lakes. It is also a source of constant enjoyment for boaters, sport fishermen, swimmers, bird watchers, ad year-round residents.
Island Hills Golf Club also has a practice range that has been rated in the top 25 in Michigan. It is located adjacent to the clubhouse and has a driving range with large turf areas to hit from. There is also a large undulating putting green, a chipping area, and a practice sand bunker.