louisville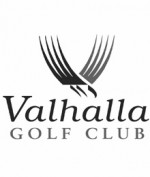 Description
Golf course located in Louisville, Kentucky
The Valhalla Golf Club in Louisville, Kentucky is remarkable in its history as it is where the greats of the game have played. Valhalla has been home to the Ryder Cup, the PGA Championship and Senior PGA Championship.
With over 500 acres stretching across rolling hills and breathtaking golf theatre, Valhalla Golf Club features impeccable course conditions and an exceptional experience for members and guests alike. The course is ranke No. 1 in Kentucky and among "America's 100 Greatest Courses" by Golf Digest. Valhalla is the only private golf club that is owned and operated by the PGA of America.
Valhalla Golf Club's front nine traverses a low-flying parkland setting where 650,000 cubic yards of earth were moved to build up tees, greens and fairways to a level that would protect the course from major storm damage. Valhalla's greens, tees and fairways are a combinaton of T1 and Penway bent grass strains. Overall, there are 62 sand bunkers strategically positioned throughout the course. Valhalla Golf Club's slick greens feature distinct tiers and sections that provide a variety of challenging hole locations. The primary rough is Kentucky bluegrass with fesque making up the secondary rough. The incoming nine holes were carved out of higher, tree-covered terrain with a shallow creek that would come into play on four holes.