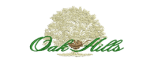 Description
Golf course in Columbia, South Carolina
With a unique design and picturesque surroundings, make this course a must play in the Columbia area. Oak Hills is challenging for golfers of all skill levels and natural beauty that envelops your senses.
Oak Hills Golf Club, situated on a 160 acre tract of gently rolling hills and nestled among thousands of oaks, pines and picturesque dogwoods, offers an unforgettable golfing experience.
From the moment you enter their elegant, beautifully landscaped brick entrance through the challenge of our championship golf course and the comfortable luxury of their clubhouse, your enjoyment of the Oak Hills experience is what they strive to provide.
For any special occasions coming up on your calendar, consider Oak Hills Golf Club. Their professional staff is ready to help you with all the arrangements to make the process as worry-free as possible.
Oak Hills offers a range of services and partners to ensure your special event is a grand success. Oak Hills Golf Club boasts a beautifully furnished banquet facility within our 5000ft² clubhouse. A full-service professional catering staff will pamper you with everything from casual to formal dining as your enjoyment is what we strive to achieve.
Proper golf attire required. No jeans, t-shirts, tank tops, or cut off shorts allowed. Oak Hills does not allow the use of personal coolers. Oak Hills is a soft spike facility.