washington national golf club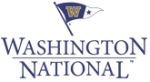 Description
Golf course in Seattle, Washington
The Washington National Golf Club is one of the premier golf courses in the Pacific Northwest. Located just 30 minutes from Seattle, Washington National Golf Club is also the home to the University of Washington's Men's and Women's golf teams.
This 18-hole championship course was designed by award-winning architect John Fought, and it features and exceptional array of contrasting aesthetics. The rugged transitional areas are dotted with native fescue dissect lush, emerald fairways, and spectacular, white-sand bunkers that cradle impeccably maintained greens.
The layout increases in challenge and splendor, culminating in a spectacular stretch of golf over the final holes. Wide fairways lure golfers into thinking they are safe but there is a wealth of strategically places hazards that challenge even the best shot makers. With tee options ranging from 5,100 to 7,300 yards, Washington National Golf Course is a demanding test for players of all abilities.
In addition to being a favorite among daily fee golfers, the combination of world-class golf, a comprehensive practice facility, and exceptional service make Washington National Golf Course one of the Northwest's most sought-after golfing destinations for group outings and other tournaments. this championship golf course has been the site of several collegiate tournaments, including the NCAA regional championships.