illinois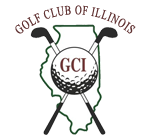 Description
Golf course in Algonquin,Illinois
The Golf Club of Ilinois was built in 1987 by Dick Nugent and Bruce Borlands. It is a classic links-style course featuring high fesque grasses, treacherous sand, and strategically placed mounds on each hole. Early on, the course quickly developed the reputation as a stern test for all skill levels of golfers and it was consistently ranked amount the top 10 public courses to play by Chicagoland Golf.
In 1990, the Golf Club of Illinois hosted the Illinois Open Championship, which was won by Gary Prinns, the only player to break par in the tournament. Since that time, the course has remained a "secret" favorite for those looking for a unique round of golf. The golf Club of Illinois has four distinct tea area and provides a layout to match any golfer's skill level.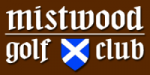 Description
At Mistwood Golf Club, owner Jim McWethy wanted to develop a new standard of excellence, excitement, and entertainment for Chicagoland golf. After a two year, multi-million dollar renovation, that standard has been realized, and Mistwood is now one of the most talked Chicago golf courses!
Recently sweeping the national award season, Mistwood Gold Club was selected as Golf Magazine's "Renovation of the Year," one of Golf Digest's "Best New Course," and one of Golf Range Magazine's "Top 50 Public Ranges"!
Designed and renovated by course designer Ray Hearn, Mistwood Golf Club features 20 St. Andrews-style sod-wall bunkers, truly bringing a feeling of Scotland to the Midwest. Additionally, Mistwood has five tee placements per hole, with the ability to now play over 7,000 yards.
Part of the recent renovation also included the construction of a brand new 5,000 square foot Performance Center at the foot of our driving range that offers custom fitting, club repair services, and lessons. Construction of a new Scottish-style 26,000 square foot clubhouse is currently underway, and will be complete in the summer of 2015, truly making Mistwood out to be one of the best golf courses in Illinois.
In addition to being both a challenging and beautiful course, Mistwood Golf Club offers a number of services, all designed to build a better game. Experience the best golf lessons in Chicago by taking a one-on-one golf lesson. Perfect your swing with our putting labs, featuring SAM Puttlab, TrackMan, and Quintic ball roll technology. Or, host your next event on our gorgeous grounds.