indiana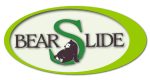 Description
Golf course in Cicero, Indiana
The Bear Slide Golf Club is one of Indiana's premier public golf courses. Golf Digest has given Bear Slide a "4 1/2 Star" rating, and included in among the 9 best in Indiana. It has also been rated as one of the top 75 most affordable courses in the USA. Bear Slide Golf Club offers a Scottish links style front nine and a traditional style back nine, Bear Slide creek flows through the back nine fairways and the course features elevation changes throughout.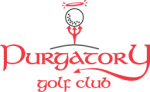 Description
Golf course in Noblesville, Indiana
Purgatory Golf Club is located 31 miles north-east of Indianapolis and it welcomes a wide range of handicaps. The course is built on undulating farmland over 218 long acres. Purgatory is a links style course with very few trees and fairwees surrounded by tall grasses.
Purgatory Golf Club is a nationally recognized jewel, ranked in America's 100 Greatest Public Courses, America's Top 50 Courses for Women, and #1 Course in Indiana.
Purgatory is known for:
Multiple tee boxes: Six tees on every hole, with each providing the right challenge for your handicap.
Course length: Change: Purgatory has the longest sets of tees (7,754 yards from the tips) as well as the shortest (4,562 yards from the far forwards) in Indiana.
Bunkers: Live dangerously by hitting over and around 130+ bunkers, each filled with white, crushed limestone.
Tall grass: Most of the fairways are lined with tall, prairie grass rough.
Risk & Reward:  Purgatory offers the classic risk and reward dilemma by featuring numerous obstacles and in order to challenge golfers of all skill levels.