ice melting
55122
JRK Seed Co. has roots that reach back many years in the turf establishment and growing industry. In more recent years, JRK Seed Co. has drawn from its historic past in developing its branded heritage cloth bag, recognized as one of the most authentic and genuine packages in the marketplace. With a logo image that reflects our Midwest farming legacy, the reliable seed content in our grass seed blends and mixes have been formulated with the deepest understanding of successfully sowing grass seed to create a dense, established, lush yard and turf.
JRK Seed Co. uses top quality seed with tested and validated high germination rates to ensure peak performance for the professional sod grower, landscape and lawn maintenance company, property management firm and residential home owner. Our formulators take into consideration the turf application, sun exposure, soil types and conditions, as well as the means of maintaining turf. So we blend and package an array of recipes in order to match the right performance to the right location or application.
We invite you to look at our recipes– formulated specifically for the weather and soil conditions of the upper U.S. Midwest region.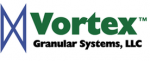 33064
We offer a complete line of patented granular application products. Vortex spreaders eliminate most hand application of granular product, utilizing positive airflow to propel granular material to the desired area. Applications include ornamental plant beds, containers, in-ground nursery material, waterways and ice-melt applications. Our TR, TR Aquatic, and SPX come standard with Electronic Valve On/Off control!
Vortex granular blowers are being used at the largest theme parks in the United States, by major maintenance, pest control and fertilization companies, as well as municipalities, aquatic weed control districts, park services, in-ground nurseries and individual owner operator companies.
Vortex spreaders apply fertilizers, pre-emergent herbicides, ice melt products, granular growth regulators, aquatic herbicides and almost any granular or pelletized products used in an outdoor setting. All Vortex units are designed and constructed with stainless steel, aluminum or plastic to withstand the corrosive materials used in the fertilization, aquatic herbicide and snow and ice removal markets.
The Patented Javelin Precision Applicator™ is the solution to make the family of Vortex units complete. This attachment is compatible with the full product line as a zero velocity applicator for very small areas, tree rings and container material.